Lovecká sezóna 2016
Jak už je u nás zvykem každoročně máme listopadové i prosincové víkendy zaplněné hony. Chrisulka je dříč tělem i duší a na všech listopadových honech odvedl skvělou práci. Dohlédával postřelenou zvěř po méně zkušených psech, aportoval s chutí. Ani Sofinka nezahálela a účastnila se menšího komorního honu, kde mile překvapila. Na svůj věk předvedla skvělou práci...dokonce, tak skvělou, že jednomu přítomnému ukápla slza. :)

Multi.Grand Champion Chris ze Štípek MS Bruzovice
8.10.2016 MVP České Budějovic "SOPHIA" Bengie z Bítýšských bažin V1,CAJC,BOJ nominace na CRUFTS!!!
V1,CAJC,BOJ
"SOPHIA" Bengie z Bítýšských bažin nominace na CRUFTS!!!
3.10.2016 Rentgeny DKK a DLK " SOPHIA" Bengie z Bítýšských bažin
Sofinka má za sebou rentgeny DKK A/A a DLK 0/0

Multi. Grand champion Chris ze Štípek v 7 letech
Chrisíček čpí i nadále spoustou energie. Neustále je nedílnou součástí v naši myslivecké praxi.


Naše stájová jednička Chisíček v 7 letech.
Focení Sofinky
tyto nádherné fotografie nám vyfotografovala Fotografka Markéta Svobodová. Sofinka v 11 měsících.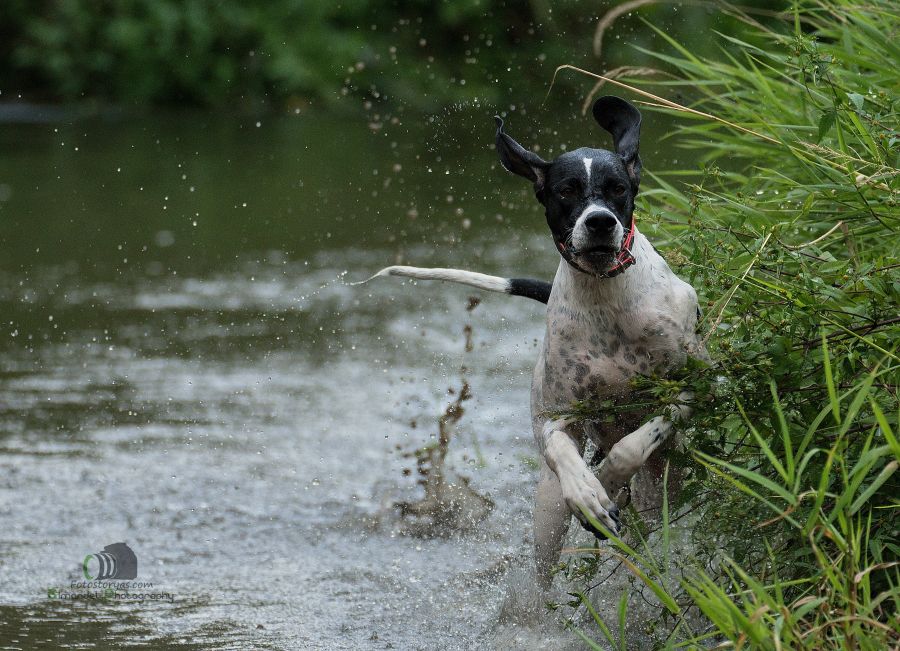 TAN , Karviná
Sofinečka successfuly passed the tests of natural hunting ability (in 8,5 months of age).
!!! TAN - 1st merit, 225 points, 2nd place!!!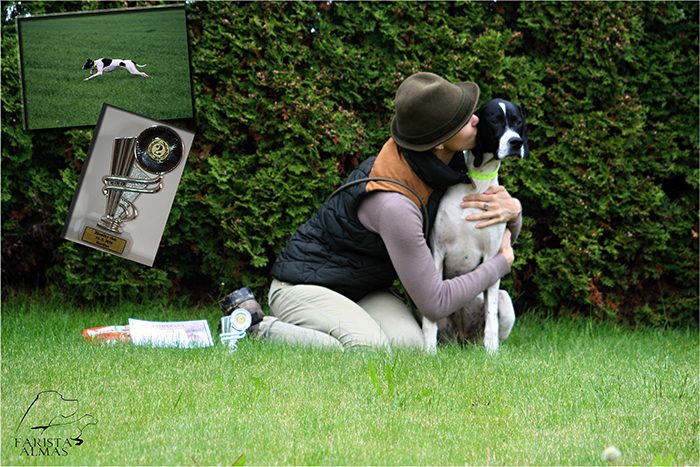 Club show MSKAO and NDS Ostrava
Sofinka took VP1 at both shows!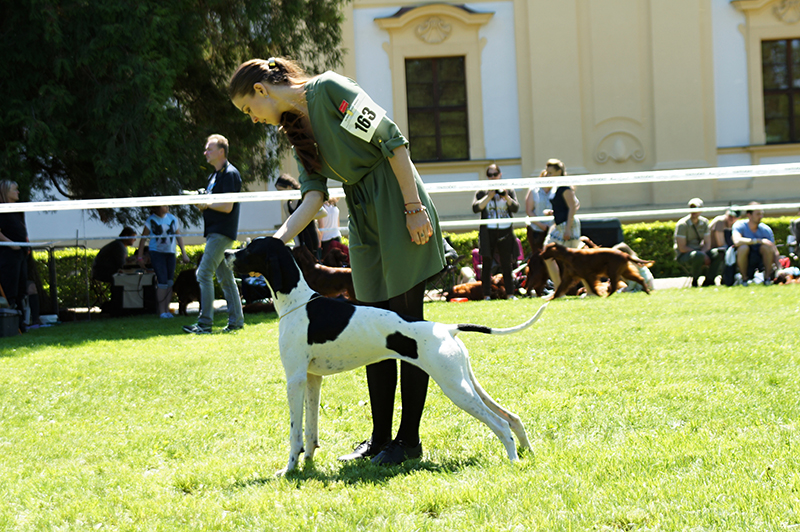 6.-.7.2.2016 DUOCACIB BRNO
Sophinka - 2x VP1
Pokorn Alenka, critique: 5 months old beautiful puppy, nicely developed for her age, very elegant, typical head and expression, long neck, good lenght of body, sufficient depth of ribcaghe, excellent angulation and movement.
Jadwiga Konkiel: very promising bitch, typical head, long neck, elegant topline, ribcage still growing, well angulated.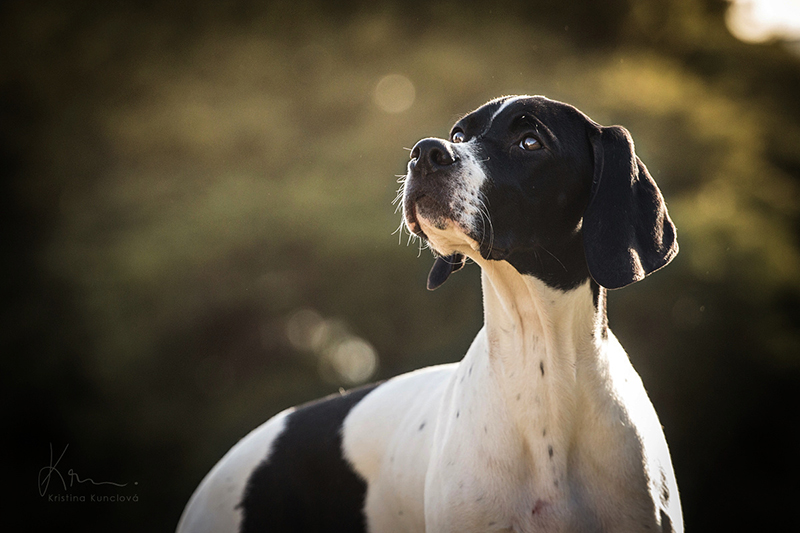 Our youngsters at National show in Brno 9.1.2016
Sofinak Bengie z Bítýšsých bažin - Very promising 1
Judge: MVDr. František Šimek
Elegant black and white female, forchest noticable at this age, excellent angulation, very good presentation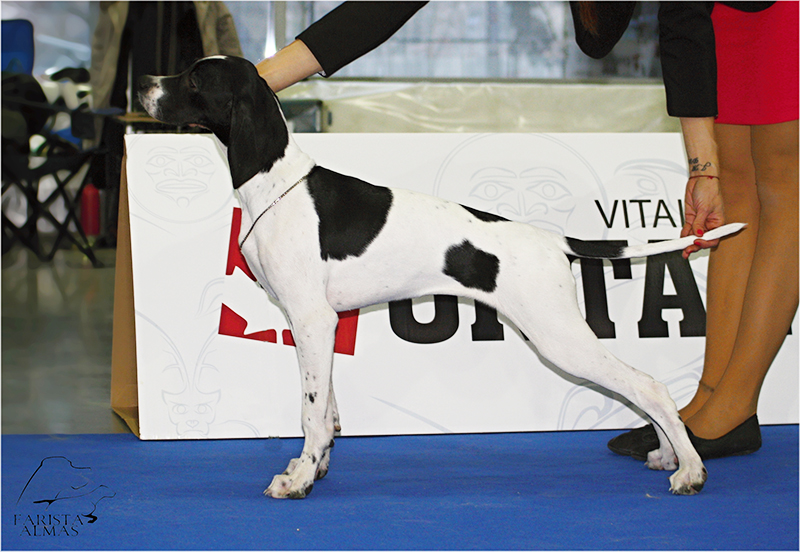 11.1.2016 We are introducing you newest member of our pack
SOFINAK BENGIE Z BÍTÝŠSÝCH BAŽIN
Sire: Ajzon z Halikarnasu - InterChampion C.I.E., C.I.B
Club winner CZ, PL | Champion of CZ, PL, SK, RO, HR, AT
2x FT 2x Exc. 2x 1st merit CACIT
HD 0/0 Dam: Amy z Bítýšských bažin - CAC, CACIB, BOS, TAN